ravelry community guidelines
Updated March 9th, 2009
Welcome to the neighborhood!
Jess, Mary Heather, Casey, Sarah, Christina and all of Ravelry's users would like to welcome you to our site! Ravelers hail from different countries, speak different languages, and have different interests, but we all share a common love for fiber. We want Ravelry to be a fun and friendly place for everyone and want our users to be kind and respectful to each other.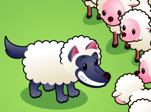 Do you need to tell somebody about a problem?
Please see the How to a Report a Problem help page.
Do you have questions or concerns about these guidelines?
We welcome your posts in For the Love of Ravelry.
Items marked with rule

are firm policies. By using Ravelry, you agree to follow these rules and guidelines. Group Moderators, Ravelry Moderators, and Ravelry will enforce these rules. Ravelry is at its best when people are civil and respectful toward one another and these rules are meant to help our community grow and stay healthy. Repeated or egregious violations of Ravelry rules will lead to being blocked from the forums, having messaging privileges revoked, or being banned from Ravelry. Also, note that these rules are not a replacement for our Terms of Use.
be respectful
Respect people's personal space. If you have negative comments about someone's personal projects, handspun, designs, yarns, etc., keep them to yourself.
rule Personal attacks, harassment, and personal threats are not allowed on Ravelry. Attacking or harassing any person through the posting of off-site links are also not permitted. (show our definition of personals attacks and harassment)
rule Hate speech and hateful imagery is not permitted on Ravelry. (show our definition of hate speech and hateful imagery)
rule Respect the privacy of others. Do not post the contents of private messages or personal information about other Ravelry members that cannot be found on their profiles without permission. You may not link to off-site privacy violations.
rule We at Ravelry are people, too. Jess, Casey, Mary Heather, Sarah, and Christina work hard to keep improving the site and love getting helpful ideas and feedback from our members. When problems arise, we do our best to be fair and nice people. We require that community members interact with us in a respectful manner, and while we understand that people get upset, we will not take abuse (our call) and we reserve the right to deny you access to the site at any time.
groups
There will be Ravelry Groups with opinions that oppose yours. Do not use groups as a way to troll and harass individuals. See the rules about personal attacks and harassment above.
rule All group moderators are required to uphold these guidelines to the best of their abilities and contact Ravelry if they need assistance. Failure to do so will affect a moderator's position with the group.
rule Groups may create their own sets of rules as long as they do not interfere with these Ravelry-wide policies. Guests and group members must adhere to these group-specific rules. Note that the Main 6 boards have their own rules too.
be more constructive with your feedback
Many small business owners (LYSOs, designers, yarnies, etc) enjoy Ravelry. They are your neighbors too - treat them with respect.
Ravelry is not customer service! If you have negative feedback about a business to share, share it with the owner first. When posting reviews that contain negative feedback, remember that you are talking about somebody's livelihood.
rule Libelous comments are not permitted. Back up your claims with facts.
rule There is no place for vendettas on Ravelry. If we suspect that your goal is to cause harm to a business or person that you feel has wronged you, your posts will be deleted and your posting privileges may be affected.
ravelry is for all ages
Refrain from adult language on the Main Six boards (For the Love or Ravelry, Yarn, Patterns, Techniques, Needlework on the Net, and Remnants). Also note that some of the 6000+ other group boards have their own rules about using adult language.
rule No adult language in avatars or usernames.
rule Nudity or graphic violence in avatars or other photos is not permitted.
don't spam
There is sharing and then there is spamming. Think about the place, context, and time when you post something that is self-promotional.
rule Posting the same message to more than 2 boards without permission from the group owner/moderators is not permitted. Unreasonable crossposting is considered spam!
rule Unsolicited promotional private messages are considered spam. You will be warned if we receive complaints about spammy private messages.
other things...
rule "Sock puppet" accounts are not permitted. A sock puppet is an additional Ravelry account that is used in a deceptive fashion. (show more information about sock puppets)
rule You may not use Ravelry to request copies of copyrighted materials from people who do not have permission to distribute them. You may not post or share copyrighted materials on Ravelry without permission from the copyright holder.
rule "Personal" fundraising posts (fundraising for individuals in need) are not permitted on the Main Six boards. Additionally, group moderators and administrators may not solicit personal donations from their group members.