Pattern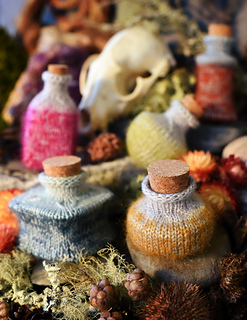 &copy Hunter Hammersen
&copy Hunter Hammersen
&copy Hunter Hammersen
&copy Hunter Hammersen
&copy Hunter Hammersen
&copy Hunter Hammersen
&copy Hunter Hammersen
&copy Hunter Hammersen
&copy Hunter Hammersen
&copy Hunter Hammersen
&copy Hunter Hammersen
&copy Hunter Hammersen
&copy Hunter Hammersen
&copy Hunter Hammersen
Concoction
This pattern (along with most of my earlier work) was discontinued in the summer of 2022.
A handful of my absolute favorite patterns have come back (you can see all the currently available patterns here). A few more will likely come back over time. And I am absolutely still making new things! But I do not have any plans to have the whole catalog be generally available ever again.
However, enough people have asked about the discontinued patterns that I will probably make the discontinued patterns available for a few days once or twice a year.
If you want to know if that happens (or to hear about new patterns as they come out or to see what else I'm up to), the best thing to do is join the mailing list or the patreon!
---
---
---
Concoction noun a mixture of various ingredients
---
---
---
Did you go through that phase? That phase when you were about seven where you collected leaves and flower petals and pebbles and sticks and shells and maybe the occasional feather or butterfly wing or other bit of treasure and combined them in the very prettiest bottles you could find to make magic potions?
Or maybe you're doing the slightly more grownup version of that phase where you have a really amazing herb garden and a well stocked spice drawer and tea cupboard and can make yourself the exact right thing depending on the occasion?
Or maybe you're like me and you've decided that you sort of don't really care if other people understand or like something…if you like it, that's enough! (I'm desperately hoping that this one is not a phase and is instead just what the rest of being a grownup is going to be like, because it's a pretty good way to be.)
Because I have a feeling a fair number of you did one (or very possibly all!) of those phases. And I further suspect that, if that sounds like you, you might possibly see the appeal of teeny tiny knitted potion bottles. Because really, I simply can't be the only one. I know some of you are right here with me, and willing to indulge your love for the absurd and adorable.
---
---
---
The pattern is tremendously detailed and gives you lots of options for different ways to shape your bottles (you can see several of the variations in the pictures here).
This is easy knitting (it's almost entirely stockinette worked in the round), and the smallest bottles have about as many stitches as a good sized, so you can probably make a little one in an afternoon!
This is a perfect use for yarn scraps. None of my bottles took more than 100 yards of yarn (most took substantially less). I used scraps of fingering weight yarn for the glass part of the bottles with bits of fuzzy laceweight yarn for the contents and made tiny little bottles that sit in the palm of my hand. But you can absolutely use thicker yarn and make bigger bottles if you want to. And you start with just a handful of stitches at the cast on and increase as go, so you can totally adjust the size as you work (you don't have to know going in exactly how big you'll need it to be, which means you don't have to fiddle much with gauge, just knit with needles that give you a firm, substantial fabric).
The only special equipment you'll need is something to go in the bottle and give it shape. That sounds daunting, but what it almost certainly means is 'you need the lid off a bottle of water or juice or shampoo or laundry detergent.' I super duper pinky swear it's easier to find something than you think. I go into it in excruciating detail in the pattern, and I've got a whole blog post up over here with oodles of examples if you want to check out your options before you buy the pattern. You may also want corks, and I've linked to where I got those in the post, too.
And just in case you're feeling a bit nervous about making something so structural, the pattern includes a lengthy photo tutorial to walk you through every step of the process. There are all sorts of helpful tips on everything from how to cast on to how to block to when to weave in your ends. It's almost absurdly detailed, but it really does mean you can totally make these!
---
---
---
These are perfect for you if:
You've got some scrap yarn lying around just looking for a way to be cuter
You've been meaning to make some sort of magic potion to set the world to rights
They're not for you if:
You have found something much cooler to do with the lid off a bottle of orange juice (for the love of wool, do please tell me what)
You don't like charts (the pattern uses charts)
---
---
---
About this pattern
20 projects
, in 60 queues
More from Hunter Hammersen
See them all...
First published: October 2021
Page created: October 19, 2021

visits in the last 24 hours

visitors right now