Pattern
&copy Patty-Joy White aka SoxTherapist
&copy KateVonBora
&copy elisadallomo
&copy ddstrazzy
&copy kari-h
&copy TheSnarkyLlama
&copy Vonkad
&copy LuLuB232
&copy barrbear
&copy WiTatter
&copy Rebeccca
&copy creationsonawhim
&copy PeaceofYarn
&copy RandiL
&copy shpizl
&copy KateVonBora
&copy Tarotgaladriel
&copy KateVonBora
&copy croissant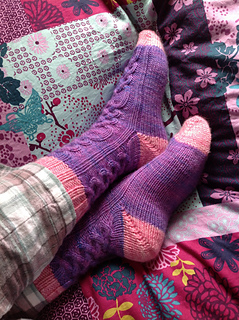 &copy Hollyknit1
&copy betsydouglas
&copy LQM
&copy Merrilee
&copy jbradyster
&copy Woollywarbler
&copy ringer
&copy croissant
&copy billsmom
&copy Vonkad
&copy alberh
&copy Tripleransom
&copy Mickieswall
&copy taosmama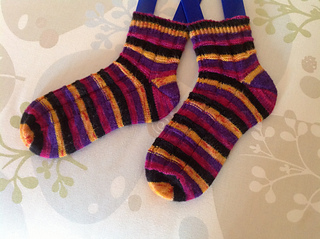 &copy uno427
&copy katepricey
&copy BeckyinFC
&copy Bellaillia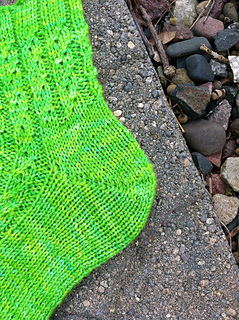 by
sockNubbins

Flickr
&copy Kateelizabee
&copy JinXavier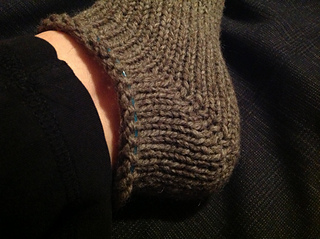 &copy asjknits
&copy Hollyknit1
&copy someartmama
&copy asjknits
&copy LQM
&copy evelynkl7
&copy Vonkad
&copy LQM
&copy rwilliams
&copy njoyaknitting
by
HanKnit

Flickr
&copy njoyaknitting
&copy evelynkl7
&copy Patty-Joy -- beautiful corners in cc Fish Lips Kiss Heel!
&copy evelynkl7
&copy Tripleransom
&copy Dusti
&copy knittydee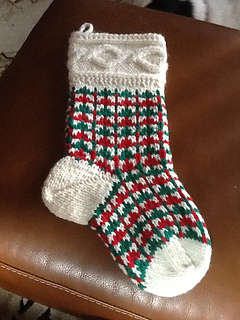 &copy NanaKnitsALOT
&copy suz227
by
Kateelizabee

Flickr
&copy memphisholli
&copy B17
&copy jensgreycar
&copy VioletTendencies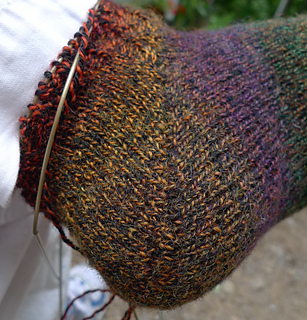 &copy B17
&copy pinkscrapbooker
by
jennyk50046

Flickr
&copy jenmatt
&copy ddstrazzy
&copy robinlee54
Fish Lips Kiss Heel
This pattern is available
for
$2.49 USD
buy it now
Win $100!!! Join us on my Sox Therapy group for a SEPTEMBER 2022 KAL!!! No cost - just own the pattern.
~~~~~~~
Please feel free to use code OneDollar if your financial circumstances are challenging and you can only afford a dollar. Financial access and inclusion is important to us. Hugs!
~~~~~~~
Sock Heels Perfected!!! An innovative, new method for knitting perfectly-fitting, beautiful, simple heels. And the eBook is only $1.00!!! Come join the Sox Therapy group to see photos and join a fishy kissy knit-along.
What's to love about the Fish Lips Kiss Heel? EVERYTHING!
Knit cuff-down or toe-up with one simple design
No wraps
No gaps!!!
No maths
No flaps or gussets, so no picking up stitches, not even "pick up a mystery stitch somewhere in the corner, and remember to knit it away on the next round"
No counting!!!
Heels will now be the easiest part of the sock, so you can knit them at knit night or while watching TV without ever getting lost or messing up
Your stitch count stays the same, easy peasy
It's blindingly obvious where you make your short-row turns, so no guessing where the gaps are…because there are no gaps!
AND BEST FOR LAST… Your socks will fit the recipient foot perfectly every time, even if you don't have the foot available to try on as you knit!!! The first half of the eBook describes how to make a precision cardboard foot pattern, complete with exact markings for various parts of sock construction. Make and collect cardboard feet for everyone you knit socks for, and you'll never need the actual foot again!
Okay, one more, because this is just so cool… VIDEO LINKS to learn the best short-row turning stitches on the planet! You will be using this method for all your short-row projects, not just FLK Heels, because these stitches simply dissolve and disappear into your knitting without ever leaving a hole or misshapen stitch. Yay that!
How did the Fish Lips Kiss Heel get its name?
Good question! Can you picture an adorable little child, puckering out their lips and simultaneously pulling in their cheeks, ready to give you a "fish lips kiss"? Well, this heel, when off the foot, looks a wee little bit like that. There are "lips" at the pointy end of the heel, (well, only one lip, actually), and the "cheeks" bend in just a tad, kind of like that adorable little face leaning in to give you a kiss. Then slip it onto your foot and, PRESTO!, the "kiss" is gone and the heel is smooth as a baby's tushy. And that, my dear knitting friends, is how the term "Fish Lips Kiss Heel" came to be.
What's in a name, right? :D
~~~~~~~~~~~~~~~~~~~~~~~~~~~~~~~~~~~~~
Thank you, thank you, and thank you for respecting this intellectual property. Now sock goblins won't tangle your yarn while you sleep, and will leave your chocolate stash alone. :)
Please do not copy, share, or distribute this pattern or the methods described herein. It took several years to develop, and costs only $1, so that everyone can afford their own copy.
DESIGNERS who wish to incorporate this heel into your patterns are required to reference and link to this pattern, (for sale at www.Ravelry.com as pattern name: Fish Lips Kiss Heel), in your directions. You may not copy or otherwise interpret any portion of this method in your designs. Referring knitters to this design, however, will simplify your pattern-writing greatly, as you do not need to write instructions for the heel or for foot length sizing.
~~~~~~~~~~~~~~~~~~~~~~~~~~~~~~~~~~~~~
Is this a new idea? Is there anything else out there that is similar? Some have asked me this question, so I will share here that I developed my stitches and method on my own. There have been numerous designers reaching for better heel methods as of late, some are similar (though not identical) to mine, and some that are quite different than mine that have nevertheless been referenced in a few forum posts, by knitters who don't realize that my heel and method is not what they are referring to. I share these links so that you can explore others' methods in addition to mine. You will find upon using my eBook that my techniques and methods reach farther to achieve the end result. My heel method does not use what is sometimes called a jo-jo or yo-yo or boomerang method of knitting around the front of the sock mid-heel, but rather keeps the entire construction of the heel on the back of the sock, with marvelously snug and beautiful corners, even when knitting with contrasting color yarn. My method also doesn't use the German double-stitch, as some have thought. Completely unique to my method are the math algorithms I devised, (don't worry -- I do all the heavy lifting for the maths!), to create a cardboard foot template that I then use to knit a perfectly-fitted sock all over, not just the heel. The eBook has lots of easy-reading pages, rich with high-quality photos and instructions and includes my video links. Please don't be overwhelmed by the length of the eBook. The pattern itself is only two short pages (with photos), and is so simple that once you have knit your first heel, you will be able to toss the entire eBook aside and knit fabulous looking and fitting socks hereafter, and for any foot, (not just your own!), no pattern necessary. Easy peasy!
These links are not my method, but have been referenced by some that have thought that this is what my pattern is doing. Some of the stitches are nothing like mine, and some are similar, but either not quite the same stitch or not the same heel construction. I share them so that knitters can see what else is out there in addition to the Fish Lips Kiss Heel, and to assure knitters that I did come up with my methods on my own. Have fun exploring!
Double-Stitch short-row heel
The Double-Stitch Short Row Heel – aka the "yo-yo" or "jo-jo" heel
Short rows - Shadow Wraps
Sock heels; yo-yo and boomerang analyzed
Shadow Wraps - Part 1 video and unusual, (too bulky) "resolve" method for Shadow Wraps - Part 2 video
Sweet Tomato Heel - "Thanks, Ma" stitch
Socktopus Shadow Wraps
Justjussi's short-rows yarnover
The Dude Who Knits - My take on short-rows
Pattern Credit: The stitch pattern in the above sock is from the wonderful, free pattern, Rivercat Sock, by Brenda Patipa.
Ravelry download
$2.49 USD
About this pattern
29390 projects
, in 4458 queues
First published: July 2013
Page created: July 13, 2013

visits in the last 24 hours

visitors right now