&copy YaTana
&copy Barnettb55
&copy AstridSN
&copy Barnettb55
&copy AstridSN
&copy AstridSN
&copy KTP1958
&copy KTP1958
&copy elera
&copy Hlada
&copy Hlada
&copy KTP1958
&copy Hlada
&copy KTP1958
&copy KTP1958
&copy KTP1958 (Tatiana Kudrashova)
&copy KTP1958
&copy EIGotlib
&copy alpach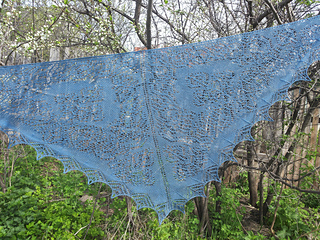 &copy Annisia
&copy EIGotlib
&copy EIGotlib
&copy EIGotlib
&copy Matilda78
&copy belaiavorona
&copy belaiavorona
&copy Matilda78
&copy Matilda78
&copy Matilda78
&copy alpach
&copy alpach
&copy alpach
&copy alpach
&copy Viriya
&copy YaTana
&copy YaTana
&copy Viriya
&copy Viriya
&copy Vasilevna
&copy Vasilevna
&copy LazyS
&copy LazyS
&copy LazyS
&copy Natalia Kim
Irina
This pattern is available
for
$5.00 USD

buy it now
"Irina" is a triangular shawl constructed from two identical halves divided by a center stitch.
The lace pattern is worked through a combination of yarn-overs and constitutes a single whole design that can not be adjusted in size by adding or omitting elements.
Skill level: easy to medium
Techniques used: knit and purl, yarnover, k2tog, ssk, kfb, double-centered decrease or S2KP, M1.
!!! The finished size of the shawl will depend on the yarn weight, needle size and your individual gauge.
A huge thank you to Manfredovna for the translation to English and German!
---
Dieses Dreieckstuch besteht aus zwei identischen Hälften, durch eine Mittelmasche getrennt.
Das durch Kombination verschiedener Umschläge erzielte Lochmuster stellt eine untrennbare Einheit dar und kann daher nicht durch Hinzufügen oder Weglassen von Mustersätzen vergrößert oder verkleinert werden.
Schwierigkeitsgrad: wagemutiger Anfänger
Vorkenntnisse: rechte und linke M, Umschläge, rechts- und linksgeneigte Abnahmen, Masche doppelt abstricken, 3 M rechts zusammenstricken, aus 3 mach 2
!!! Die genauen Endmaße sind von Garn- und Nadelstärke sowie individualler Strickfestigkeit abhängig.
---
"Ирина" - шаль треугольной формы, состоит из двух одинаковых половин, разделённых центральной петлёй. Рисунок образован комбинациями накидов и составляет единый узор, который не может быть уменьшен или увеличен.
Уровень сложности: средний
!!! Окончательные размеры шали и расход пряжи будут зависеть от номера спиц, индивидуальной плотности вязания и свойств используемой пряжи.
Page created: March 2, 2013

visits in the last 24 hours

visitors right now