patterns

>

Stitchnerd Designs

>

Little BigWrap (LBW) - Stripetastic version
&copy summerberrycrafts
&copy mvicta
&copy miriamspooner
&copy hswestbrook
&copy Atrem
&copy ChrisBerlin
&copy eike-os
&copy dineylou
&copy Vesuviusmama
&copy KnittinCarri
&copy misfityarny
&copy dineylou
&copy dineylou
&copy Dahlin
&copy ElTelardeIxchel
&copy ElTelardeIxchel
&copy mvicta
&copy Eyeweave
&copy colorwheely
&copy Ethelred3
&copy SoEasy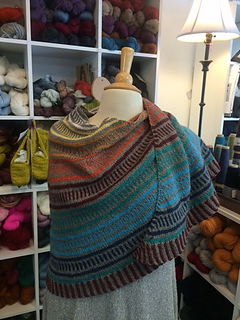 &copy PegKnits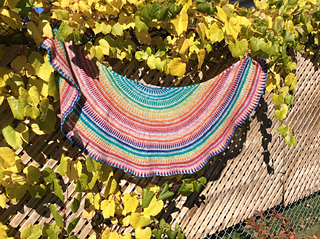 &copy ainewillow
&copy coryclementine
&copy ainewillow
&copy kimberlyht
&copy ainewillow
&copy Atrem
&copy mabuli
&copy millionelle
&copy craftydebbi
&copy stitchnerd
&copy poseyknts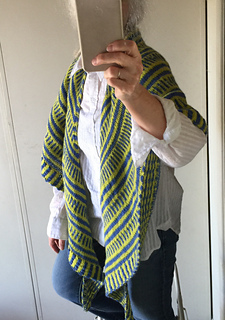 &copy earthperson
&copy Summerberrycrafts
&copy poseyknts
&copy terrabirder
&copy PariserLandluft
&copy spinnifer
&copy Atrem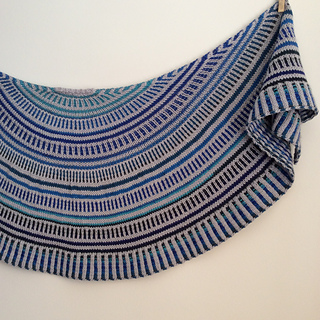 &copy miriamspooner
&copy stitchnerd
&copy SoEasy
&copy knits4yorkies
&copy knits4yorkies
&copy KPgrand
&copy africandaffodil
&copy proxon
&copy joyo
&copy Atrem
&copy batfink
&copy stitchnerd
&copy wollweg
&copy poseyknts
&copy Atrem
&copy KPgrand
&copy True colors
&copy Summerberrycrafts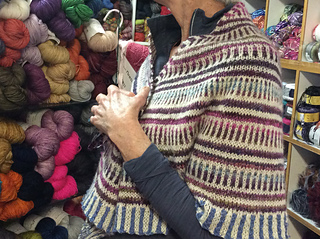 &copy poseyknts
&copy stitchnerd
&copy wollweg
&copy ginsterhexe
&copy africandaffodil
&copy knits4yorkies
&copy proxon
&copy poseyknts
&copy nanaerin
&copy stitchnerd
&copy africandaffodil
&copy xstitch
&copy PariserLandluft
&copy stitchnerd
&copy PaulineSpinks
&copy stitchnerd
&copy Susan Ashcroft
&copy PaulineSpinks
&copy miriamspooner
&copy PariserLandluft
&copy PariserLandluft
&copy mamato8
&copy mommato8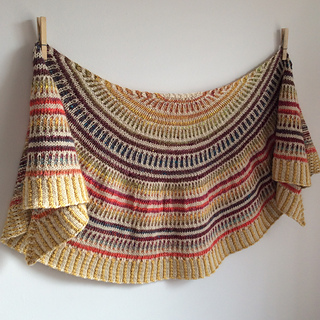 &copy miriamspooner
&copy Jilliannie
&copy xstitch
&copy DesireeRoss
&copy xstitch
&copy PaulineSpinks
&copy stitchnerd
&copy xstitch
&copy Jilliannie
&copy stitchnerd
&copy stitchnerd
Little BigWrap (LBW) - Stripetastic version
This pattern is available
for
€3.00 EUR

buy it now
Clarification - in the border section continue to slip stitches as in the main section: wyib on RS and wyif on WS so that all strands are on the WS of the shawl.
pfb = purl into the front and back loops (creates 1 new stitch)
I always think of this shape as my LBW (Little BigWrap).
When I made the first one I had about 200m of a special yarn and the idea was to make something to really show it off.
I like the look of big wraps, but I'm not keen on them being too deep or I find I feel swamped - so this has lots of length for wrapping, without lots of depth.
The construction also means you don't need as much yarn and the wrap won't be as heavy to wear (oh, and it wont' take as long to knit either ! ☻)
You'll end up with lots of stitches, but you won't need to count a single one, so it's lovely and relaxing.
Approximate yarn requirements (the pattern tells you how to adjust for the exact amount you have):
200m/220yds of the special yarn
100m/110yds of the co-ordinating solid for the border
300m/330yds of the MC solid - this yarn should be a neutral base for your other yarns (e.g. cream, oatmeal, grey, black, navy)
Many thanks to the testers for their fabulous knits.
The pattern is quite addictive - in fact, 4 of the testers made 2 within 2 weeks:
xstich (made 2)
miriamspooner (made 2)
pariserlandluft (made 2)
desireeross (made 2)
Paulinespinks
mommato8
jilliannie
africandaffodil
nanaerin
Page created: March 11, 2016

visits in the last 24 hours

visitors right now