Pattern
&copy Marie Amelie Designs
&copy Marie Amelie Designs
&copy Marie Amelie Designs
&copy Marie Amelie Designs
&copy Marie Amelie Designs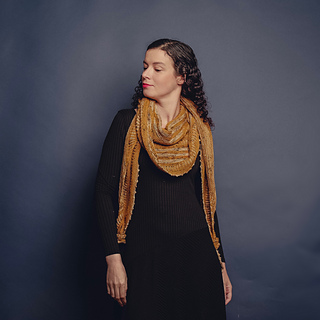 &copy Marie Amelie Designs
&copy Marie Amelie Designs
&copy Marie Amelie Designs
&copy Marie Amelie Designs
&copy Marie Amelie Designs
&copy Marie Amelie Designs
&copy Marie Amelie Designs
&copy Marie Amelie Designs
&copy Marie Amelie Designs
&copy Marie Amelie Designs
&copy Marie Amelie Designs
&copy Marie Amelie Designs
&copy Marie Amelie Designs
&copy Marie Amelie Designs
&copy Marie Amelie Designs
&copy Marie Amelie Designs
Myristica
Welcome to an adventure which will hopefully be as exciting for you as for me: a mystery knit along for a shawl that I designed especially for you.
I would like to bring you along on a journey full of savors and colors which will take you to 5 different stopovers along the Spice Route.
Before getting into the details of my inspirations and helping you out selecting the ingredients that will make up the recipe of your Myristica shawl, I wanted to let you know that the knit along will appeal to the most adventurous part of your soul as you will only get to discover the map for the following stage a week at a time, the design revealing itself as you progress along.
Any great adventure requires some good preparation so here is the what you need to know before we start:
The shawl has a crescent shape making it an easy piece to wear. Moreover the small number of stitches at the start will enable you to make quick progress on your journey.
The finished object will be timeless with a touch of spice which will lift it up with this famous je ne sais quoi that will make the ride all the more interesting
The shawl includes a simple two-color brioche section. I recommend that you practice first on a sample if it's the first time you work with this stitch. Don't worry though, it becomes fairly easy once you've built a bit of muscle memory and in doubt youtube is a mine of resource to find the techniques that works for you.
The shawl once finished measures 3m by 60cm
You will need 3 skeins of fingering weight yarn: 2 for the main color and 1 for the contrasting color. All the skeins will be used so be careful when purchasing the wool that you have the right amount.
The shawl will be knitted in 5 stages which will be revealed over 5 weeks between the 2nd and the 30th of April.
STOPOVERS
This adventure along the Spice Route will get you to 5 different destinations where the next stage instructions will be disclosed:
First stopover: Pepper - Tuesday 2nd of April
Second stopover: Saffron - Tuesday 9th of April
Third stopover: Ginger - Tuesday 16th of April
Fourth stopover: Cinnamon - Tuesday 23rd of April
Fifth stopover: Nutmeg - Tuesday 30th of April
An update will be sent to you automatically at each stopover that you can download to your library.
MATERIALS
Yarn
The shawl requires 3 skeins of fingering weight yarns (400m per 100g) which will be used almost entirely
Main color (I used a orange yellow for this color): 800m
Contrasting color (I used a brown speckled beige for this color): 400m
Needles
3.75 mm US size 5 circular needles.
Notions
Stitch markers; tapestry needle.
GAUGE
I recommend you make a swatch to get a first impression of how your colors complement each others (in one-color garter stitch, with 2-row and 6-row stripes, in two-color brioche)
The sample for this design is 19 stitches by 38 rows in garter stitch for a 10cm square once vigorously blocked
---
Bienvenue dans une aventure qui sera, je l'espère aussi passionnante pour vous que pour moi : un knit-along mystère autour d'un châle que j'ai créé spécialement pour vous.
J'ai décidé, pour cette aventure, de vous embarquer dans un voyage haut en saveur et en couleur qui fera 5 escales sur la route des épices.
Avant de vous en dire plus sur les inspirations et vous aider à choisir les ingrédients qui composeront la recette de votre châle Myristica, je tenais à vous rappeler que participer à ce knit-along mystère requiert l'âme d'un aventurier puisque je vous révélerai les instructions semaine après semaine et que vous vous rendrez compte du rendu du châle au fur et à mesure qu'il grandira sur vos aiguilles. C'est à la fois le charme et le risque des knit-along mystère.
Pour vous rassurer néanmoins, voici quelques éléments de la recette que je peux vous révéler dès maintenant afin de vous aider à vous décider :
Ce châle à une forme demi-lune extrêmement facile à porter et qui à l'avantage de vous faire commencer sur un petit nombre de mailles. Vous aurez donc le plaisir de voir rapidement votre châle grandir sur vos aiguilles.
Le rendu est classique avec la touche d'épice qui viendra relever le tout et lui donner une saveur toute spéciale et rendra le voyage intéressant du début à la fin
Le châle comportera de la brioche bicolore simple. Je vous conseille de vous de trainer avant sur votre échantillon si vous n'en avez jamais fait avant. C'est un point simple quand on a compris le geste mais il faut parfois regarder des vidéos différentes pour trouver la méthode qui vous convient
Le châle fini mesure 3m sur 60 cm
Le châle utilise 3 écheveaux de fingering de 400m : 2 d'une couleur principale et 1 d'une couleur contrastante. Ces écheveaux sont utilisés en entier. Faites-donc bien attention au métrage car certaines bases de fingering ont un métrage moins généreux que d'autres
Le châle se tricotera sur 5 escales qui vous seront dévoilées sur 5 semaines du 2 au 30 avril.
ESCALES
Cette aventure sur la route des épices vous amènera à faire 5 escales au cours desquelles vous seront révélées les instructions pour continuer à tricoter votre châle Myristica :
Première escale : le poivre - mardi 2 avril
Deuxième escale : le safran - mardi 9 avril
Troisième escale : le gingembre - mardi 16 avril
Quatrième escale : la cannelle - mardi 23 avril
Cinquième escale : la muscade - mardi 30 avril
A chaque escale, une mise à jour vous sera envoyée automatiquement sur Ravelry et vous devrez la télécharger dans votre bibliothèque.
FOURNITURES
Laine
Le châle nécessite 3 écheveaux de laine fingering qui seront utilisés en quasi-totalité.
Couleur 1 (j'ai utilisé un jaune orangé) : 800m
Couleur 2 (j'ai utilisé un écru moucheté de brun) : 400m
Aiguilles
Aiguilles circulaire 3,75mm
Autres
Aiguille de tapissier, anneaux marqueurs
ECHANTILLON
Je vous recommande de faire un échantillon pour tester le rendu de vos laines ensemble (sur du mousse uni, des rayures fines de 2 rangs par couleur, des rayures plus épaisses de 6 rangs par couleur et de la brioche bicolore).
L'échantillon pour ce modèle est de 19 mailles sur 38 rangs pour un carré de 10 cm de côté tricoté en point mousse et mesuré après blocage énergique.
Ravelry download
free!
About this pattern
249 projects
, in 445 queues
More from Marie Amelie Designs
See them all...
Bundles with this pattern
First published: March 2019
Page created: March 14, 2019

visits in the last 24 hours

visitors right now