Pattern
&copy Alina Dalichau
&copy Alina Dalichau
&copy Alina Dalichau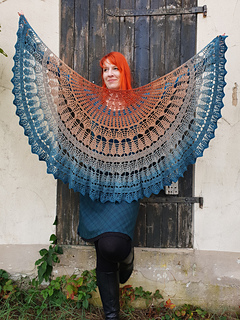 &copy Alina Dalichau
&copy Alina Dalichau
&copy Alina Dalichau
&copy Alina Dalichau
&copy Alina Dalichau
&copy Alina Dalichau
&copy Alina Dalichau
&copy Alina Dalichau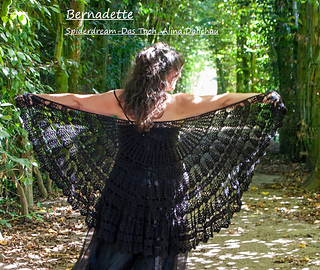 &copy Alina Dalichau
&copy Alina Dalichau
&copy Alina Dalichau
&copy Alina Dalichau
&copy Alina Dalichau
&copy Alina Dalichau
&copy Alina Dalichau
&copy Alina Dalichau
&copy Alina Dalichau
&copy Alina Dalichau
&copy Alina Dalichau
&copy Alina Dalichau
&copy Alina Dalichau
&copy Alina Dalichau
&copy Alina Dalichau
&copy Alina Dalichau
&copy Alina Dalichau
&copy Alina Dalichau
&copy Alina Dalichau
&copy Alina Dalichau
&copy Alina Dalichau
&copy Alina Dalichau
&copy Alina Dalichau
&copy Alina Dalichau
&copy Alina Dalichau
&copy Alina Dalichau
&copy Alina Dalichau
&copy Alina Dalichau
Spiderdream Tuch
This pattern is available
for
€3.28 EUR
buy it now
Farbenspiel im "Spinnennetz"!
Wie ein Rad hängt ein Spinnennetz zwischen Ästen und Zweigen. Wenn sich das Licht im Morgentau spiegelt, schimmert es in vielen Farben! Lass dich verzaubern und häkle dein ganz persönliches "Spinnennetz" in deinen Lieblingsfarben!
Spiderdream – Das Tuch/ Design Alina Dalichau
Viele meiner Kundinnen haben sich in die Spiderdream Tunika verliebt. Manche trauen sich aber nicht an ein Kleidungsstück oder tragen grundsätzlich selbst keine gehäkelte Kleidung, sondern nur Tücher oder Zubehör!
Bitteschön…hier kommt nun Dein Lieblingsmuster als Tuch, für…genau DICH!
Was Du können solltest und was Du bekommst
Die Anleitung enthält 35 Seiten.
21 Seiten Anleitung und 14 Seiten Fotos mit Verbrauchsangaben der Tester. Bitte beim Ausdrucken evtl. die
letzten Seiten abwählen, um Papier und Druckerfarbe zu sparen.
4 Seiten elektronische Häkelschrift.
Ausführliche Textanleitung.
Gute Häkelkenntnisse sind erforderlich.
Bei diesem halbrunden Tuch muss man je nach Häkelweise (fest oder locker/ Nadelstärke) an verschiedenen Stellen evtl. die Maschenzahl anpassen. Diese Stellen werden beschrieben.
Kenntnisse:
• Stäbchen – Stb
• Luftmaschen – LM
• Feste Maschen – FM
• Wendestäbchen – WStb
• Doppelstäbchen- DStb
• Fadenring/ Magic Ring (wird nicht erklärt)
Größenangaben:
Größe meines kleinen Tuches (beim Zwischenstand): 106x51 cm.
Größe meines fertigen Tuches 140x72 cm.
Was Du für Material brauchst
Verbrauch:
Der Verbrauch hängt von der Häkelweise und Nadelstärke ab!
Das kleine Tuch: ca. 700-900m, 4 fädiges gefachtes Garn!
Das große Tuch: ca. 1200m–1700m, 4 fädiges gefachtes Garn!
1200m - 1500m haben die meisten Tester gebraucht. 14 Damen haben getestet. Wenn mehr Erfahrungswerte meiner Kunden vorliegen, werden die Angaben hier nachgetragen.
Ich habe eigenes Garn verwendet: Elfenträume "Drachenfels" im Tuchverlauf gewickelt!
3 fädig wird nicht empfohlen! Es ist möglich, aber die Maschenangaben würden extrem von meinen in der Anleitung abweichen.
Sonstige Angaben des Autors/der Autorin:
Die Anleitung ist mit bestem Wissen und Gewissen entstanden und mehrfach geprüft worden. Trotzdem übernehme ich für Fehler keine Garantie, sehr gerne dürft ihr mir gefundene Fehler melden.
Liebe Grüße, eure Alina
alina_dalichau@yahoo.de
Facebookgruppe (geschlossene): Alina Dalichau- Easy Crochet Design.
Wer Interesse hat, oder Hilfe braucht, darf gerne vorbeischauen.
Facebook Messenger: Alina Dalichau
Shop: www.elfentraeume-shop.de
Es ist nicht erlaubt, diese Anleitung weiter zu verkaufen, gratis weiter zu geben oder für gewerbliche Zwecke zu nutzen. Design & Anleitung:
© Alina Dalichau - Easy Crochet Design, alina_dalichau@yahoo.de, 2016, Alle Rechte vorbehalten
Artikel, die mit meiner Anleitung entstanden sind, dürfen aber in beliebiger Stückzahl, mit dem Zusatz "Gearbeitet nach einer Anleitung von Alina Dalichau- Easy Crochet Design", verkauft werden.
……………………………………………………………………..
Spiderdream Shawl
all sizes
Colour Play in the "Spider Web"!
A spider web is hanging like a wheel between branches and twigs. If the light is reflecting in the morning dew, it shines in many colours! Be enchanted and crochet your very own "spider web" in your favourite colours!
Spiderdream – The Shawl/ Design Alina Dalichau
Many of my customers have fallen in love with the Spiderdream tunic. But some don't dare crocheting a garment or don't wear crochet garments principally but only shawls or accessories!
As you please…here is your favourite pattern as shawl for…exactly YOU!
Requirements and what you'll get:
Pattern includes 35 pages
21 pages pattern and 14 pages pictures with consumption values of the testers. Please remember to leave out those last pages when printing the pattern in order to save paper and toner.
4 pages of pattern charts.
Detailed written pattern.
Good crochet knowledges are required.
When working this semicircular shawl it could be possible that you have to adjust your number of stitches at several points. This depends on your way of crocheting (tight or loose / needle size). These points are described.
Knowledges:
• Double crochet – DC
• Chain – CH
• Single crochet – SC
• Turning double crochet – TDC
• Treble crochet - TR
• Yarn Ring / Magic Ring (not explained)
Size:
Size of my small shawl: 106x51 cm.
Size of my finished shawl: 140x72 cm.
The materials you need
Consumption:
Consumption depends on way of crocheting and needle size!
For the small shawl: ca. 700-900m (770-990 yds), 4-ply folded yarn!
For the large shawl: ca. 1200m–1700m (1320 – 1860 yds), 4-ply folded yarn!
Most of my test crocheters needed 1200m - 1500m (1300-1650 yds). 14 ladies have tested the pattern. When more empirical values of my customers have been provided I will complete the details here.
I have worked with my own yarn: Elfenträume "Drachenfels" in color gradient shawl winding!
3-ply yarn is not recommended! It is possible but the number of stitches would differ extremely from those in the pattern.
Further information of the author:
This pattern has been written to the best of my belief and been tested several times, however, I do not provide a guarantee for any mistakes. But you are welcome to report mistakes to me.
Best regards, Alina
alina_dalichau@yahoo.de
Facebook Group (closed): Alina Dalichau- Easy Crochet Design.
Those of you who are interested or need help are invited to look in.
Facebook Messenger: Alina Dalichau
Shop: www.elfentraeume-shop.de
It is prohibited to sell this pattern, passing it on for free or use it for commercial purposes.
Design & Pattern:
© Alina Dalichau - Easy Crochet Design, alina_dalichau@yahoo.de, 2016, all rights reserved!
However, goods made by using my pattern may be sold with no restriction in terms of quantity by using the phrase: "Made based upon a pattern by Alina Dalichau- Easy Crochet Design".
About this pattern
10 projects
, in 30 queues
More from Alina Dalichau

See them all...
First published: October 2019
Page created: October 9, 2019

visits in the last 24 hours

visitors right now