Pattern
&copy Sylvia McFadden
&copy Sylvia McFadden
&copy Sylvia McFadden
&copy Sylvia McFadden
&copy Sylvia McFadden
&copy Sylvia McFadden
&copy Sylvia McFadden
&copy Sylvia McFadden
&copy Sylvia McFadden
&copy Sarrikaija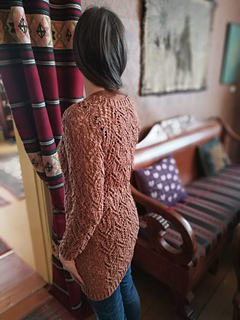 &copy Sarrikaija
&copy Sylvia McFadden
&copy Sylvia McFadden
&copy Sylvia McFadden
&copy manishap79
&copy Sylvia McFadden
&copy Sylvia McFadden
&copy Sylvia McFadden
&copy Sylvia McFadden
&copy Sylvia McFadden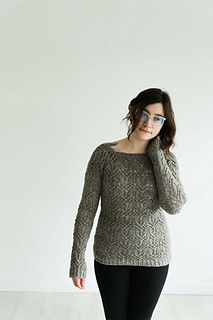 &copy Sylvia McFadden
&copy Sylvia McFadden
&copy Sylvia McFadden
&copy Sylvia McFadden
&copy Sylvia McFadden
&copy Sylvia McFadden
&copy Sylvia McFadden
&copy Sylvia McFadden
&copy Sylvia McFadden
&copy Sylvia McFadden
&copy Sylvia McFadden
&copy Sylvia McFadden
&copy Sylvia McFadden
&copy Sylvia McFadden
&copy Sylvia McFadden
&copy Sylvia McFadden
&copy Sylvia McFadden
&copy Sylvia McFadden
&copy Sylvia McFadden
&copy Sylvia McFadden
&copy Sylvia McFadden
&copy Sylvia McFadden
&copy Sylvia McFadden
&copy Sylvia McFadden
&copy Sylvia McFadden
&copy Sylvia McFadden
&copy Sylvia McFadden
&copy Sylvia McFadden
&copy Sylvia McFadden
&copy Sylvia McFadden
&copy Sylvia McFadden
&copy Sylvia McFadden
&copy Sylvia McFadden
&copy Sylvia McFadden
&copy Sylvia McFadden
&copy Sylvia McFadden
&copy Sylvia McFadden
&copy Sylvia McFadden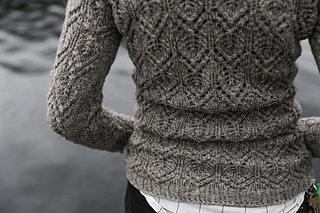 &copy Sylvia McFadden
&copy Sylvia McFadden
&copy Sylvia McFadden
&copy Sylvia McFadden
&copy Sylvia McFadden
&copy Sylvia McFadden
&copy Sylvia McFadden
&copy Sylvia McFadden
&copy Sylvia McFadden
&copy Sylvia McFadden
&copy Sylvia McFadden
&copy Sylvia McFadden
&copy Sylvia McFadden
&copy Sylvia McFadden
&copy Sylvia McFadden
&copy Sylvia McFadden
&copy Sylvia McFadden
&copy Sylvia McFadden
&copy Sylvia McFadden
&copy Sylvia McFadden
&copy Sylvia McFadden
&copy Sylvia McFadden
The Lovable Sweater
This pattern is available
for
C$10.00 CAD
buy it now
Guys! It's a sweater! My very first sweater pattern!
The Lovable Sweater is an allover lace shawl-style sweater (a "shweater" hehehe) worked top-down seamlessly using Raglan shaping. The fit for this pattern is not presumed, it looks great worked up with positive or negative ease.
The Lovable Sweater is shown here in two sizes. The smaller size has a 32" (81cm) is shown on Nicola (red haired person) and Bernadette (Brown haired person). The larger size has a 56" (142cm) bust and is shown on me (Larger long haired person) and my mum (larger short haired person) and it is also modelled on Nicola (red haired person again) who is much smaller than both of the larger models, but it has a really lovely boxy oversized look on her.
Why call it The Lovable Sweater?
Well, I've been thinking about the concept of lovability for a long time now. In 2012 I created a photography program for young folks that focused on the concept of All Bodies being Good Bodies. The program was for learning concrete photography skills (like how to use professional DSLRs to take great photos) but it was also to start up a conversation with folks about self worth, bodies and the things that go along with that (things like the beauty industry, fatphobia, transphobia, ableism and how we're marketed to feel like we're never good enough or worthy enough of being loved) Of course I decided to call the project Lovable]3*
It feels so important to me for folks to be able to feel their own value. To feel how awesome they are and how worthy they are of awesome things.
Of course, I was carrying that same All Bodies are Good Bodies ethos from Lovable over into this sweater. When I first started planning to design this sweater. It felt urgently important that I include as many sizes as I can. In fact that belief was partly why I haven't been designing sweaters this whole time. So much learning was needed to move from one model-sized sample to eighteen sizes. I believe in vast varied sizes because I need that kind of sizing for myself.
I remember being excited to knit my very first sweater and going on to Ravelry only to find so many of the patterns I thought were beautiful sure didn't think I was. They weren't sized up anywhere near where my bust size was.
This pattern comes with a few pages of some thoughts of mine on bodies and knitting. A little chat about what fit is (and how it's subjective, just like fashion). A little conversation about bellies and bodies and boobs (and how this pattern adapts to different body sizes). I also wanted to talk a little bit about stitch integrity and incremental stretch in larger sweaters.
For the style of the pattern I have opted for a fill-in-the-blanks method. So you'll be consulting the table at the back of the pattern for your numbers. If the pattern says "Cast on A____ stitches," you'll head on to the back of the pattern and consult The Letters and Numbers spreadsheet for your size and then look what it says for A. If you're knitting the Size 56", A means 80 stitches. I've left that little ____ blank so you can write your number in there!
Instructions are available in charted or written for whatever suits you!
Yarn:
Sweet Fiber Canadian shown in colourway "Mountain Top" (light grey, smaller sample).
Sweet Fiber Canadian shown in colourway "Coal Harbour" (dark grey, larger sample).
For approximate yardage consult the spreadsheet I've uploaded in the images along the side of this page.
Needles:
5mm (US8)* circular needles in a 16" (40cm) cord and a 5mm (US8) in a 24" (60cm) cord. For larger sizes, you may want another 5mm (US8) in a 32" (80cm) or larger cord. Or whatever needle size it takes you to obtain gauge.
Notions:
1 BOR marker (make this marker unique from your other markers).
7 stitch markers for the body.
Holders for your sleeve stitches.
Whichever tools you use to weave in ends.
Gauge:
14 stitches and 22 rounds = 4" (10cm) square knit in the round in lace pattern and blocked. The larger your sweater size, the more heavily I suggest blocking your swatch. See notes on larger sizes, stitch integrity, and incremental stretch for more information.
Sizes:
In inches:
Garment measured at bust: 30", 32", 34", 36", 38", 40", 42", 44", 46", 48", 50", 52", 54", 56", 58", 60", 62" & 64".
In centimetres:
Garment measured at bust: 76cm, 81cm, 86cm, 91cm, 96cm, 101cm, 107cm, 112cm, 117cm, 122cm, 127cm, 132cm, 137cm, 142cm, 147cm, 152cm, 157cm & 162cm
Skill Level
I strongly recommend being comfortable with lace when you start out this pattern. It is really a sea of lace. If you've worked patterns like Authenticity or Some Time Alone you'll be familiar with the lace pattern, and the increasing methods. Although there aren't any particularly difficult or unusual techniques in this pattern, being comfortable with making sure your lace is in order is going to be essential.
As with all my for-pay patterns. If you find yourself low on funds please don't hesitate to email me (softsweaterknits@gmail.com) with your ravelry username (and the pattern you want!) and we'll send you a copy of the pattern free of charge.
Special thanks to my sweater grader and tech editor April Ridgeway and second-look editor Tabetha. And of course my amazing models Nicola Hodges, Dana Putnam (my mum!) and Bernadette McLaughlin!
A tad bit of errata:
For the hem of the body as well as the sleeves all stitches should be twisted (chart and written have them as untwisted)
The Written Instructions for The Sleeve Decrease Chart should say on Round 27: K3, K2, YO, S1K2P, YO, K3, work from * to * until 3 stitches before next marker, K3.
The Charted Instructions for the Sleeve Decrease Chart should omit the very last yarn over on the row. So after the lace repeats, just Knit 3 stitches (rather than K2, YO)
The Selvedge Charts and The Ribbing Charts are the same charts.
About this pattern
137 projects
, in 676 queues
About this yarn
Aran
100% Wool
208 yards / 100 grams
115 projects
stashed 109 times
rating of
4.3
from
29
votes
More from Sylvia McFadden

See them all...
First published: April 2018
Page created: April 2, 2018

visits in the last 24 hours

visitors right now