patterns

>

CustomFit Recipe ebook - Waffleupagus
CustomFit Recipe ebook - Waffleupagus
by Kim McBrien Evans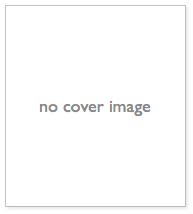 CustomFit Recipe ebook - Waffleupagus
by Kim McBrien Evans
eBook
published in November 2014
Ravelry download
$2.50 USD
Notes
Notes
This "e-book" contains a CustomFit Recipe (ONLY) for my Waffleupagus pattern
Please note that it DOES NOT include full instructions for multiple pattern sizes! Knitting this CustomFit recipe also requires a purchase of a separate CustomFit pattern for full instructions.
If you want to create Waffleupagus with CustomFit, purchase the Recipe ONLY e-book for $2.50. That PDF will give you instructions on using the CustomFit site (https://customfit.makewearlove.com) to achieve a sweater like Waffleupagus, but in your size and gauge (requires additional CustomFit pattern purchase). To learn more about CustomFit, visit customfit.makewearlove.com
Please don't hesitate to direct any questions to orders@indigodragonfly.ca
---
Waffleupagus: a warm and cozy sweater to carry you through fall and into cold winter nights. The subtle, lacy rib stitch
pattern keeps you warm, while allowing for a little air and ventilation when moving from outdoors to indoors. The faux
3/4 sleeve keeps your arms warm while highlighting the waistline.
Sample knit in SuperBaa DK.
Buttons by Buttonalia
eBook published in November 2014