Dovre husflidslag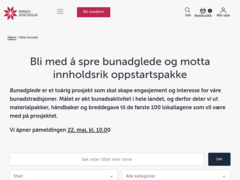 Notes
Notes
This is the shop where the pattern was purchased, not the leaflet.
Is this a Husfliden pattern from the series produced in cooperation with Rauma? Does it have a number? A cover image? Is it still available? Only at the Dovre shop or through any of the Husflid shops?
Please provide additional information if you have it so that others can find the pattern.
husflid.no