Four Purls
Local yarn shop (LYS)
334 3rd Street NW
Winter Haven, Florida 33881
United States
863-662-8288

fourpurls.com

Find us on Facebook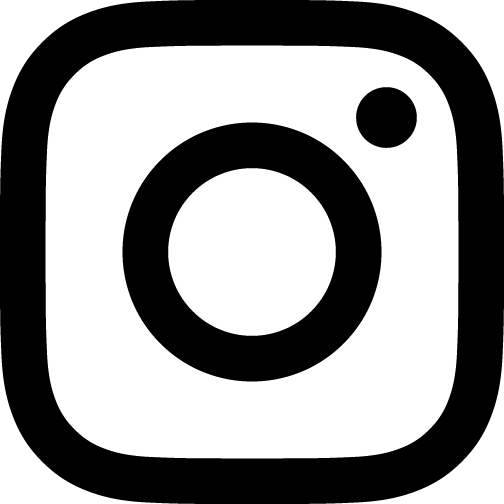 fourpurls/

Ravelry patterns are available to purchase in this shop
Coronavirus pandemic: Information for customers
We have temporarily closed our brick and mortar location due to the Coronavirus pandemic. We are shipping online orders, offering curbside pick up and holding FaceTime shopping appointments. Email us at info@fourpurls.com or give us a call 863-662-8288 :)
Hours

Shop hours may be affected by Coronavirus. Please call ahead!
| | |
| --- | --- |
| Monday | 10:00 AM - 5:00 PM |
| Tuesday | 10:00 AM - 8:00 PM |
| Wednesday - Friday | 10:00 AM - 5:00 PM |
| Saturday - Sunday | 10:00 AM - 3:00 PM |
| | | |
| --- | --- | --- |
| Seating available | | yes |
| Free wireless | | yes |
Four Purls Yarn Shop is located in beautiful, downtown Winter Haven, Florida. Open Monday through Saturday, our shop is staffed with knowledgeable and dedicated "yarnistas" happy to assist any and all knitters, crocheters, weavers and spinners to the best of our abilities.
Whether fiber arts is your hobby or your passion, you will find something in our 2500 square foot space packed with high-quality knitting and crochet yarns, books, patterns, needles and notions.
We offer a relaxed and fun environment for the novice to expert. Stop by and sign up for a class, sit and knit, or just be inspired by our beautiful fiber. The living room is always open! Come spend the day with us.
On Tuesday nights from 5 – 8 p.m., Four Purls is the place to be! We stay open late so you can come and relax, sit around and chat with other fiber enthusiasts, knit and enjoy! We appreciate our customers and ask that only projects that are purchased here are worked on here during Knit Night.
We are easily accessible from Lakeland, Davenport, Haines City, Sebring and all of Central Florida, including Tampa and Orlando. Only 10 minutes from Legoland Florida, 25 minutes from Disney, about 40 minutes from Orlando, and 50 minutes from Tampa.
We also have an online store here. We are working hard to get our full line of inventory onto the webstore! Please check back often.
During the summer the shop is closed on Sundays, but from Labor Day in September to Memorial Day in May we are open on Sunday 10am-3pm.
Brands
Brands that have been purchased at this shop.
Amano Yarns

last stashed Nov 2019

Anzula

last stashed Mar 2020

Appalachian Baby Design

last stashed Aug 2019

Apple Tree Knits

last stashed Apr 2019

BC Garn

last stashed Feb 2020

Baah Yarn

last stashed Feb 2020

Berlini

Berroco

last stashed Feb 2020

Blue Heron

last stashed May 2019

Blue Ridge Yarns

last stashed Oct 2019

Blue Sky Fibers

Brew City Yarns

last stashed Feb 2020

Cascade Yarns ®

last stashed Dec 2019

Cestari

last stashed Dec 2019

Classic Elite Yarns

last stashed Jan 2020

DanDoh Yarn

Debbie Bliss

last stashed Nov 2019

Delicious Yarns

last stashed Jan 2020

Dizzylettuce

last stashed Feb 2020

Dragonfly Fibers

Dream in Color

last stashed Apr 2019

Elsebeth Lavold

last stashed Oct 2019

Emma's Yarn

last stashed Mar 2020

Erika Knight

last stashed Mar 2020

Ewe Ewe Yarns

last stashed Feb 2020

Feederbrook Farm

Feza Yarns

FibraNatura

last stashed Apr 2019

Gerschubie Fiber Arts

last stashed Mar 2020

Hand Maiden Fine Yarn

Hayfield

last stashed Apr 2019

Hedgehog Fibres

last stashed Nov 2019

HiKoo® by skacel

last stashed Feb 2029

Jade Sapphire

James C. Brett

last stashed Aug 2019

Jamieson & Smith

last stashed Nov 2019

Jamieson's of Shetland

last stashed Dec 2019

Juniper Moon Farm

Knit Collage

last stashed Nov 2019

Knit One, Crochet Too

last stashed Feb 2020

Knit Picks

last stashed Apr 2019

Knitted Wit

last stashed Mar 2020

Knitwhits Freia Handpaints

last stashed Nov 2019

Kollage Yarns

last stashed Nov 2019

Lana Grossa

last stashed Mar 2020

Lang Yarns

last stashed Feb 2020

LoftyFiber

Lorna's Laces

Lunatic Fringe Yarns

last stashed Aug 2019

MONDO FIL

MaggiKnits

last stashed Mar 2020

Malabrigo Yarn

last stashed Feb 2022

Manos del Uruguay

last stashed May 2019

Olive & Two Ewe

last stashed Mar 2020

Pacifica Yarn Company

last stashed Nov 2019

Patons North America

last stashed Dec 2019

Primrose Yarn Co.

last stashed Aug 2019

Queen City Yarn

last stashed Jan 2020

Quince & Co.

last stashed Nov 2019

Round Mountain Fibers

Rowan

Schachenmayr Regia

last stashed Apr 2019

Schoppel-Wolle

last stashed Nov 2019

Shibui Knits

last stashed Jan 2020

Sirdar

Spud & Chloë

last stashed Oct 2019

Spun Right Round

last stashed Jan 2020

Stranded Dyeworks

last stashed Feb 2020

String Theory Colorworks

last stashed Apr 2019

Sublime Yarns

last stashed Feb 2020

SweetGeorgia Yarns

last stashed Oct 2019

Tahki Yarns

last stashed Sep 2019

Tempting Ewe Yarns

last stashed Jan 2020

The Copper Corgi Fiber Studio

The Loom

last stashed Jun 2019

The Sassy Skein

last stashed Nov 2019

Three Irish Girls

last stashed Jan 2020

Trailhead Yarns and Fibre

last stashed Feb 2020

Universal Yarn

WOOLADDICTS by LANGYARNS

last stashed Jan 2020

Wonderland Yarns & frabjous fibers

last stashed Dec 2019

casa de karma

last stashed Dec 2019

madelinetosh

last stashed Mar 2020

sKnitches

last stashed Feb 2020

we are knitters

last stashed Sep 2019