Felicity Ford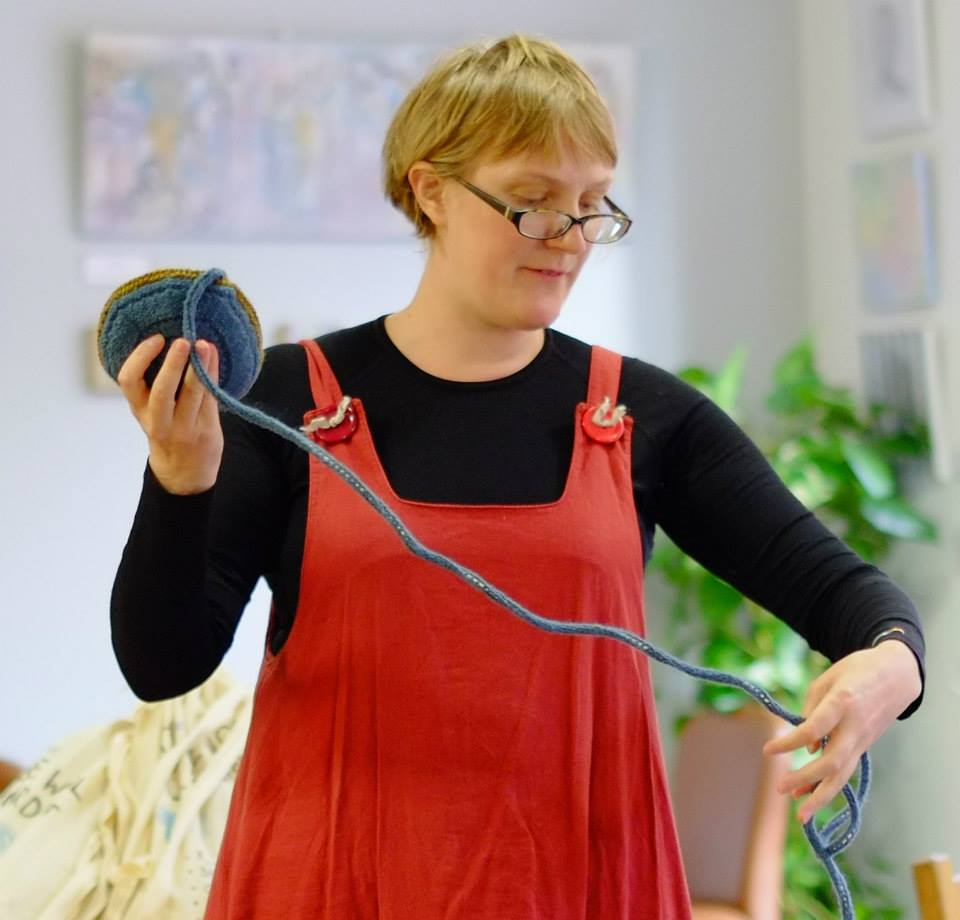 I am Felicity Ford, AKA Felix, artist, academic, sound recordist, wool enthusiast and knitter. Along with Kate Davies and Tom van Deijnen I run the WOVEMBER website, and my research is drifting more and more towards projects which combine hand knitting with sounds under the KNITSONIK moniker.
WHAT IS KNITSONIK?
KNITSONIK is a division of my work in which I use sonic practices to explore the social, historic and geographic aspects of woolen textiles and clothing. KNITSONIK projects unite my enthusiasm for both wool and sounds, and synthesise ideas from hand-knitting and field-recording into a working artistic and research practice.
KNITSONIK ventures investigate relationships between woolen textiles and sounds in different ways which include:
embedding ideas about sound directly into wearable garments through hand-knitting
uniting textile objects with recorded sounds which convey their origins in
distinctive places
using sound within the knitting community to explore different ways of thinking about the wool that we work with
amplifying wool both symbolically and literally
For updates on KNITSONIK activities, please sign up to the quarterly newsletter at www.knitsonik.com.
Thanks for stopping by,
Felix
original designs
original designs