Pattern
&copy Hunter Hammersen
&copy Hunter Hammersen
&copy Hunter Hammersen
&copy Hunter Hammersen
&copy Hunter Hammersen
&copy Hunter Hammersen
&copy Hunter Hammersen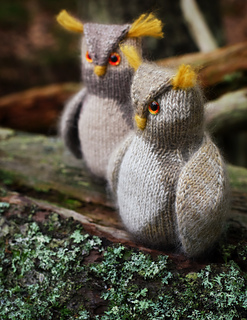 &copy Hunter Hammersen
&copy Hunter Hammersen
&copy Hunter Hammersen
&copy Hunter Hammersen
&copy Hunter Hammersen
Tufted
In July of 2022, I took down all my patterns. A tiny handful are destined to return, most are not.
I'm still releasing new patterns (along with other fun projects). I just want to focus my time and energy on making new things rather than on maintaining a back catalog of hundreds of older patterns. But there are lots of new things planned, and I'm excited to share them with you!
If you want to follow along with what comes next or read a little more about why I made this change (and the nifty things that happened along the way), you can do that here.
And don't worry, if you had the pattern in your ravelry library before it went away, it will still be there. It's always a good idea to keep backups on your own computer (websites don't last forever), but nothing I can do can take anything out of your library (and I wouldn't even if I could). Taking the patterns down just means no on else can buy them.
---
---
---
Tufted adjective furnished with or adorned by tufts
---
---
---
Owlbert never expected to find himself working in the village bookshop. But once he met Owllison and saw how just much she loved helping folks find copies of their long lost and fondly remembered children's books, he was helpless to resist. So now they work together in her charming shop, helping everyone who comes through the door find the perfect book.
But Owlbert's true passion is baking. He makes the lightest popovers and tastiest jams you've ever had, and everyone who tries them begs for more. So he and Owllison are making plans to add a small cafe to the bookstore in the very near future. And if you need a popover in the meantime, your best bet is to drop by the bookstore when it first opens. There's an excellent chance there will be a fresh batch ready to sample!
---
---
---
Look, I am not even going to try and convince you that you need these. You either looked at them, fell instantly in love, and began spinning out a whole complicated tale for them (and all their other woodland friends)…or you're a normal, respectable adult who is not susceptible to such nonsense.
Either way is cool, and we can still totally be friends even if you're not as easily distracted by the absurd and adorable as I am.
But if you are easily distracted? If you do feel a sudden longing to know what the owls get up to when no one is around? If you're pretty convinced they're having tea with the foxes and going on adventures with the raccoons? Well then you're my kind of people and I think you'll love these as much as I do (which is…um…a lot…a whole damn lot).
And I think we're going to have a marvelous time together!
---
---
---
The pattern is tremendously detailed and holds your hand every step of the way. The hardest decision will be what colors to use for your little buddy!
The knitting is easy, and each owl has about as many stitches as the foot of an adult's sock. It's mostly stockinette in the round with just a few carefully placed increases and decreases. A bit of duplicate stitch at the end makes the belly and face.
You don't need any special equipment to make them, just yarn, whatever needles you like for working in the round (circs or dpns as you prefer), and something to stuff them with (I used weighted pellets, but stuffing works great too). I've got a big blog post over here with links to all the things I used (including info about the glue in eyes I used, as well as some thoughts on what to use instead if you're making these for children or animals, since the glue in eyes I used aren't safe for anyone who can't be trusted not to put things in their mouths).
And just in case you're feeling a bit nervous, the pattern includes a lengthy photo tutorial to walk you through every step of the process (seriously, there are pages of step by step photos, it holds your hand the whole way through). There are all sorts of helpful tips on everything from how to cast on to what to fill them with to how to block them to when to weave in your ends. It's almost absurdly detailed, but it really does mean you can totally make them!
---
---
---
Just to be super clear, this pattern includes instructions for the owl. The fox that appears in some of the photos is a companion pattern and you can find it here.
---
---
---
These are perfect for you if:
You want to help Owlbert and Owllison share books and popovers with the world
You're absolutely convinced that the secret to happiness is indulging your inner seven year old as often as possible (or possibly you have an actual seven year old in your life you wish to indulge instead)
These are not for you if:
You're looking for a somber, serious project
You don't like charts (the pattern uses charts)
---
---
---
About this pattern
32 projects
, in 166 queues
More from Hunter Hammersen

See them all...
First published: August 2021
Page created: August 17, 2021

visits in the last 24 hours

visitors right now