Susanne Visch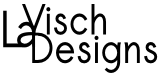 I'm Susanne Visch and I live in the Netherlands. Not only the country of tulips, cheese, and windmills, but also of Dutch Design: experimental, innovative, and quirky.
Having a background in Industrial Design Engineering, you can say that I've always had a knack for designing and creating. Everything that catches my attention can be the source of a new design idea. I find it important to provide user-friendly instructions for interesting patterns. In most cases, my patterns feature both written and charted instructions, with detailed explanations of the techniques used.
For questions, you're welcome in my group: La Visch Designs.
Website (Payhip powered) | Patreon | Instagram | Facebook | Private Facebook group | Sign up for newsletter