&copy letipanda
&copy letipanda
&copy letipanda
&copy letipanda
&copy letipanda
&copy letipanda
&copy letipanda
&copy DameBiboo
&copy JulieFDM
&copy JulieFDM
&copy FolieOrdinaire
&copy FolieOrdinaire
&copy christiane13
&copy raphiliemand
&copy LazyBene
&copy LazyBene
&copy LazyBene
&copy cinderella1982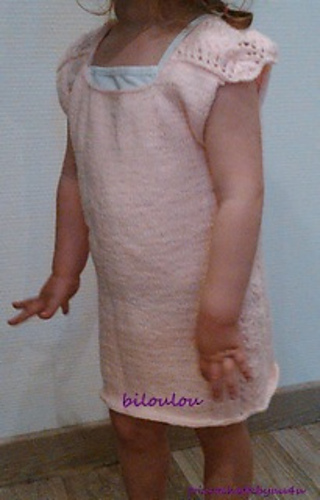 &copy biloulou
&copy Woolymacreations
&copy Liloufof
&copy Mafamafa
&copy Mafamafa
&copy Mafamafa
&copy minnybonnye
&copy Letipanda
Ampélie

This pattern is available
for
€6.00
.
I'm actually working on a 2.0 version of this pattern that will be more inclusive (more sizes, a full guide of adjustments as for my recent patterns). It will be published on another page. If you bought this version, please be patient, you will receive a coupon code to get it when 2.0 will be released.

Je suis actuellement en train de travailler sur une version 2.0 de ce modèle qui sera bien plus inclusive (plus de tailles, un guide complet d'ajustements comme pour mes patrons les plus récents). Il sera publié sur une nouvelle page. Si vous avez acheté cette version, vous recevrez un code pour obtenir la nouvelle version lorsqu'elle sera publiée. Merci de votre patience.
ERRATUM : New version contains only adult sizes. The old version is still available though.
Ampélie is the ideal summer top. Light as per its composition, cotton or linen or both ; feminine as per the judicious positions of the lace motifs ; the leavage also bring feminity by putting the women's breast at its advantage ; the top is calculated with a some generous positive ease, which create a loose shape, highly appreciated during the heat waves of summer months.
Please note that this top has been calculated with a 15 cm positive ease on the bust. So it is possible to knit one size less your usual size if you want a close fitting result. Check the pictures of my lovely test-knitters to see the difference ;).
So all along, you will find explanatory boxes at all the relevant spots where you might want to adjust the top to your shape. Those explanations are relevant for "loose shape" as well as "close fitting shape".
Adult sizes get two bust versions (long or short).
Yardage :
For adult sizes, the yardage given corresponds at what you would need for a short bust version // long bust version. NB : there is a 5% extra allowance included.
Size - (Bust measure cm/inch) : yardage(s) m (yd).
0-6 mo (46cm/18'') : 134m (188yd)
6 –9 mo (50cm/19.5'') : 171 m (239yd)
12 –18 mo (52cm/20.5'') : 190 m (286yd)
2 - 3 yrs (56cm/22'') : 230 m (361yd)
4 - 5 yrs (61cm/24'') : 283 m (463yd)
6 - 7 yrs (66cm/26'') : 349 m (578yd)
8 - 10 yrs (71cm/28'') : 408 m (711yd)
12 yrs (32) (75cm/29.5'') : 444 m (810yd)
34 (80cm/31'') : 498m/537 m (953yd/1013yd)
36 (85cm/33'') : 546m/587m (1020yd/1083yd)
38 (90cm/35'') : 578m/622m (1059yd/1125yd)
40 (95cm/37'') :629m/675m (1131yd/1198yd)
42 (100cm/39'') :674m/722m (1179yd/1250yd)
44 (105cm/43'') :734m/786m (1248yd/1320yd)
46 (110cm/47'') :789m/843m (1313yd/1388yd)
48 (115cm/51'') :837m/893m (1372yd/1450yd)
50 (120cm/55'') :904m/963m (1440yd/1520yd)
52 (125cm/58'') :959m/1020m (1506yd/1588yd)
The given gauge is valid wet-blocked. All used techniques are explained with step-by-step and, for beginners, there are drawing accompanying the explanations for a better understanding of the procedure.
This pattern has been tested.
The original top is presented in size 48.
---
Ampélie est un top estival idéal. Léger de par sa matière, le coton ou le lin ; féminin grâce aux pièces de dentelle judicieusement ajoutées ici et là ; un léger décolleté ajusté qui met parfaitement la poitrine des femmes en valeur ; l'ensemble calculé avec une bonne aisance positive qui lui donne un aspect loose, pratique durant les grandes chaleurs.
Sachez que ce top a été calculé avec 15 cm d'aisance positive. Il est donc envisageable de faire une taille en-dessous de la votre si vous souhaitez un résultat près du corps. Jetez un oeil aux photos des testeuses de ce modèle pour voir la différence entre les deux versions ;).
Vous trouverez donc, tout au long de ce patron, des indications pour pouvoir ajuster le patron selon la silhouette, si cette dernière n'est pas conforme au tableau. Ces indications seront valables pour une version loose ou une version près du corps.
Les tailles adultes comprennent deux versions de buste (long ou court).
Métrages :
Les métrages donnés ci-après, pour les tailles adultes, correspondent à ce qu'il vous faut pour une version buste court (BC) // buste long (BL) et comprennent une marge de 5% supplémentaires.
Taille - (TdPoitrine) : métrage(s) (BC//BL)
0-6 mois (46 cm) : 134 m
6 -9 mois (50 cm) : 171 m
12 -18 mois (52 cm) : 190 m
2 - 3 ans (56 cm) : 230 m
4 - 5 ans (61 cm) : 283 m
6 - 7 ans (66 cm) : 349 m
8 - 10 ans (71 cm) : 408 m
12 ans/32 (75 cm) : 444 m
34 (80 cm) : 498 // 537 m
36 (85 cm) : 546 // 587 m
38 (90 cm) : 578 //622 m
40 (95 cm) : 629 // 675 m
42 (100 cm) : 674 // 722 m
44 (105 cm) : 734 // 786 m
46 (110 cm) : 789 // 843 m
48 (115 cm) : 837 // 893 m
50 (120 cm) : 904 // 963 m
52 (125 cm) : 959 //1020 m
L'échantillon donné est valable lavé, bloqué et sec. Toutes les techniques utilisées sont illustrées à la fin du patron avec des pas-à-pas photos, et, afin de mieux appréhender la construction particulière de ce top, des schémas accompagnent les explications pour un appui visuel.
Pour finir,
Ce patron a été testé.
Le modèle original est présenté en taille 48.
Page created: May 9, 2015

visits in the last 24 hours

visitors right now