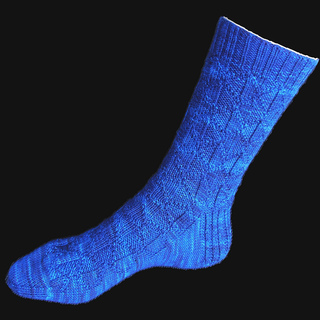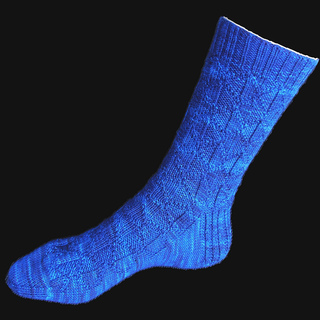 &copy CaouaCoffee
&copy CaouaCoffee
&copy CaouaCoffee
Athos
Olivier d'Athos de la Fère, Comte de la Fère is a fictional character in the novels "The Three Musketeers" by Alexandre Dumas père. He and the other two musketeers Porthos and Aramis are friends of the novel's protagonist, d'Artagnan, and the four of them have many adventures.
The oldest by some years, Athos is a father figure to the other musketeers. He is described as noble and handsome but also very secretive.
The understated pattern of these socks fits his character perfectly.
The patterns of my musketeer socks are just low-key enough to be wearable for all the men in your life, and just interesting enough to save the knitter from being bored to tears while making them.
A rough outline how to make a smaller version of this sock (cast on 60 sts) can be found here: smaller sized Athos
ERRATA (corrected pdf has been uploaded):
01/29/13: the RS row of heel flap should read like this:
sl yf, {p, k, sl yb, p, sl yb, k, p, sl yb, k, sl yb} 3 times, p, k, slyb, p, turn
You can find the other 3 musketeer socks here: Porthos, Aramis, D'Artagnan
Page created: May 18, 2012

visits in the last 24 hours

visitors right now