Pattern
&copy C.C. Almon / JavaPurl Designs
&copy C.C. Almon / JavaPurl Designs
&copy C.C. Almon / JavaPurl Designs
&copy C.C. Almon / JavaPurl Designs
&copy C.C. Almon / JavaPurl Designs
&copy C.C. Almon / JavaPurl Designs
&copy C.C. Almon / JavaPurl Designs
&copy C.C. Almon / JavaPurl Designs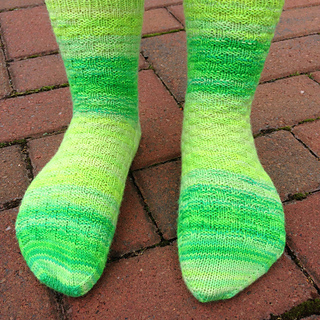 &copy C.C. Almon / JavaPurl Designs
Indie Burgh Yarn Crawl 2014 Socks
This pattern is available from payhip.com
for
$6.00
.
Indie Burgh Yarn Crawl 2014 Socks
~✲~✲~✲~✲~✲~✲~✲~✲~✲~✲~✲~✲~✲~✲~✲~✲~✲~✲~✲
The first annual (hopefully) Indie Burgh Yarn Crawl in 2014 inspired me to design a pair of socks to celebrate the occasion. Edinburgh, Scotland, has many streets that are cobblestone, so it was a perfect choice to have the design element on these socks reminiscent of the cobblestone streets.
In addition, this is an easy to memorise pattern making it perfect for knitting while on the yarn crawl (or anytime you want to knit while participating in another event). In order to make it accessible for any knitter, I designed the pattern in both toe up and cuff down versions. Hope you enjoy the pattern!
Happy Knitting!
~✲~✲~✲~✲~✲~✲~✲~✲~✲~✲~✲~✲~✲~✲~✲~✲~✲~✲~✲
These socks are knit using the magic loop method (although the purchaser could easily adapt it for two circulars or double points).
This pattern includes toe-up and cuff-down instructions.
The socks are knit using Judy's Magic Cast-On, ending with Jeny's Surprisingly Stretchy Bind-Off, or using the German Twisted Cast-On, ending with Kitchener stitch.
The knitter needs to be comfortable with the following techniques: knit, purl, knit two together (k2tog), knit through the back loop (ktbl), M1L, M1R, slipped stitches, slip slip knit (SSK), and wrap and turns (W+T).
Instructions for all these techniques are included in the pattern. In addition, a video tutorial for the shadow wrap technique of W+T for short rows has been recorded by the designer.
Huge thanks to my amazing test knitters: Andrea (angeiship), Ashleah (a1dawen), Carly (BunnyLover), Cristy (cristyray), Holli (LupinownsJacob), Kirsten (Aphaia) and Kylie (KraftyMumma). ❤❤❤❤❤❤❤
~✲~✲~✲~✲~✲~✲~✲~✲~✲~✲~✲~✲~✲~✲~✲~✲~✲~✲~✲
For pattern support, contact me via Ravelry (JavaPurl) or via email. You can also find help and show off your finished project in the JavaPurl Designs Ravelry Group. Sign up for our newsletter: http://eepurl.com/Mfcdj
~✲~✲~✲~✲~✲~✲~✲~✲~✲~✲~✲~✲~✲~✲~✲~✲~✲~✲~✲
First published: June 2014
Page created: June 18, 2014

visits in the last 24 hours

visitors right now