Pattern
&copy Green-Mouse
&copy ЕленаГри
&copy Court
&copy statnekov
&copy ЕленаГри
&copy cindylee60
&copy cindylee60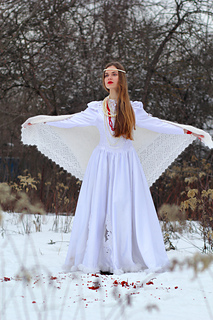 &copy ЕленаГри
&copy Shoshinova
&copy Shoshinova
&copy Shoshinova
&copy Shoshinova
&copy Svetlаnа Loginovа
&copy Svetlаnа Loginovа
&copy Svetlаnа Loginovа
&copy Svetlаnа Loginovа
&copy Orxe
&copy Orxe
&copy Каратаева_Оксана
&copy Каратаева_Оксана
&copy Каратаева_Оксана
&copy Larka22
&copy Green-Mouse
&copy Larka22
&copy Larka22
&copy Green-Mouse
&copy Green-Mouse
&copy Larka22
&copy Larka22
&copy Shoshinova
&copy Neites
&copy YOLLIK
&copy Green-Mouse
&copy Shoshinova
&copy Shoshinova
&copy Shoshinova
&copy seaglass
&copy seaglass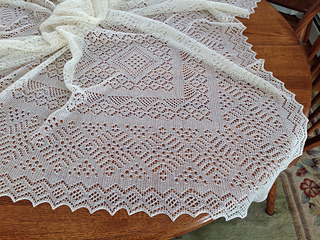 &copy seaglass
&copy seaglass
&copy Green-Mouse
&copy Neites
&copy Green-Mouse
&copy Shoshinova
&copy Green-Mouse
&copy Green-Mouse
&copy Shoshinova
&copy Neites
&copy Neites
&copy Neites
&copy Green-Mouse
&copy Hlada
&copy Hlada
&copy Hlada
&copy Hlada
&copy Neites
&copy Neites
&copy Neites
&copy Svetlаnа Loginovа
&copy Svetlаnа Loginovа
&copy Svetlаnа Loginovа
&copy Каратаева_Оксана
&copy Каратаева_Оксана
&copy Neites
&copy Каратаева_Оксана
&copy Orxe
&copy Orxe
Lace Fairy tale /square
This pattern is available
for
$10.00 USD
buy it now
You are receiving this pattern because you previously purchased the "Orenburg harmony /English($)version" pattern, which has been combined with "Lace Fairy tale /square" to comply with Ravelry's rule of "all languages have to be available from the same patеern page, no duplicates allowed".
Traditional Orenburg lace patterns are used in the charts, but I created them in a classical way to shows decreases. In traditional Orenburg charts only yarn-over's would be shown. Included in Description:
• B2 – child blanket or warm (less lacy in the center) shawl – 321 stitches wide, without edging.
• Chart B, B1 – 321 sts wide – large square shawl with center 5x5 diamonds, B1 – large single-circled shawl ( with large center diamond).
Yarn:
• Chart B – about 3300m (408gr, Lidiya yarn, held double)
Depending on your knitting style, you may use less or more of the yarn stated.
This shawl has 5 pieces: square center (body) and 4 identical borders. Traditionally these shawls are made as one piece, the pattern has grafting photo tutorial.
The pattern is charted & phototutorial.
В это описание входят схемы для 4 больших платков: в ширину 321 петля и 361 петля:
схема B, В2 – большой квадратный платок со сплошной серединой 5х5 ромбов, 40 на 40 зубцов.
В1 – большой квадратный однокруговой (с большим ромбом в центре) платок,
схема В_6х6 – большой квадратный платок со сплошной серединой 6х6 ромбов. В качестве бонуса - схема самого маленького платка :)
Для вязания платка подходит любая тонкая пряжа (шерсть, пух, мохер) указанного метража.
При использовании более тонкой пряжи палантин будет более ажурный и меньше по размеру.
Можно использовать спицы меньшего размера, чтобы получить платок по-меньше. Если взять спицы больше, чем рекомендованный размер, то платок получится шире и длиннее, и может получится размером с простыню.
Ориентировочный расход пряжи в метрах с поправкой на дополнительные 10%, в скобках указан расход в граммах для пряжи Семеновская Лидия:
• Схемы В – около 3300м. (408г. Пряжи Лидия в 2 нити).
Описание включено в электронную книгу, в которой кроме схем палантинов еще есть схемы 3 больших платков (с узором 5х5 ромбов в середине, большой однокруговой платок, большой теплый платок), 3 платка среднего размера с узором из 3х3 ромбов в середине, 2 маленьких платка.
Если вы купили схему платка - книгу можно купить со скидкой.
Для оплаты в рублях на карту СБ - прайс высылаю по запросу
Если на схеме не видно сетки - пишите, это решаемо.
Чтобы купить только одну схему - напишите мне.
Ravelry download
$10.00 USD
Ravelry download
$20.00 USD
as part of a collection
About this pattern
25 projects
, in 98 queues
More from Svetlаnа Loginovа
See them all...
Bundles with this pattern
Page created: December 8, 2013

visits in the last 24 hours

visitors right now