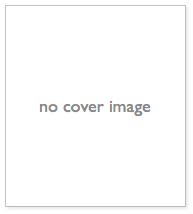 This publication is out of print
Charlotte's Daughter's Shawls
by Maie Landra
Pamphlet
published in 2009
notes
Choosing variegated yarns when making a multi colourway shawl can be fun.
Joy shawl that truly appears in rainbow colour, has all the variegated yarns in rainbow colourways (colourways with more than 2 or 3 colours in the yarn), this will make a blended multicolour scarf as if it was almost one colourway.
Joy shawl with colourways that are not as contrasting in its' colour, but 2 colours are slightly darker (autumn apperance), this gives a slight contrast starting with the deeper colour and ending with the deeper colours.
Nellie shawl has strong contrasts, again giving an entirely difference mood.
When the colorways have been chosen, the sequence or order of the colourways on the scarf is an important consideration in order to get the desired effect."
In commemoration of the 10th year anniversary of the legendary Charlotte's Web pattern, Maie Landra (Koigu Wool Designs) has designed the "Daughters" - Joy and Nellie. This pamphlet contains both designs using 5 skeins of KOIGU KPPPM . A wonderful tradition is being carried on with these "daughters".
After blocking:
Joy is 50" wide, 38" along sides and 36" deep;
Nellie is 64" wide, 35" along sides and 46" deep.
Ed. note: Pattern is no longer listed at Koigu website. It may still be available from some yarn shop retailers.