patterns

>

CustomFit Recipe ebook - Ramaloke
CustomFit Recipe ebook - Ramaloke
by Kim McBrien Evans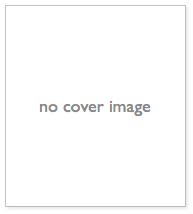 CustomFit Recipe ebook - Ramaloke
by Kim McBrien Evans
eBook
published in December 2015
Ravelry download
$3.00 USD
Notes
Notes
This "e-book" contains a CustomFit Recipe (ONLY) for my Ramaloke pattern
Please note that it DOES NOT include full instructions for multiple pattern sizes! Knitting this CustomFit recipe also requires a purchase of a separate CustomFit pattern for full instructions. both the Ramaloke recipe and a CustomFit patterns are required to knit the sweater pictured.
If you want to create Ramaloke with CustomFit, purchase the Recipe ONLY e-book for $3. That PDF will give you instructions on using the CustomFit site (https://customfit.makewearlove.com) to achieve a sweater like Ramaloke, but in your choice of size and gauge (requires additional CustomFit pattern purchase). To learn more about CustomFit, visit customfit.makewearlove.com
Please don't hesitate to direct any questions to orders@indigodragonfly.ca
---
Sometimes we all need a little armour to wear.
A tougher skin…a talisman of protection.
Sometimes we need to be the dragon.
Our clothing can change how we feel going out into the world. Put on something you love and feel good in, and that magically transforms you and how others see you. This is magnified when it's something you've made with a little secret built in. Something just for you. Here, those secrets are dragon scales, surrounding you and shielding you from harm. Ramaloke (Elvish for "winged dragon") combines my idea, with your interpretation and execution of it.
This recipe provides a roadmap, but ultimately you will make creative decisions to determine what your final sweater will look like.
CustomFit is a custom sweater pattern generator. It will create a basic sweater pattern (upon which this recipe builds)
to your choice of gauge and size. To make your Ramaloke, you will:
Create a CustomFit account (if necessary) and create a measurement set you'd like to use.
Swatch, following the instructions for stitch pattern guidance, until you have a fabric you love.
Use the "build your own sweater wizard" to create a basic pattern using the suggested design choices.
Use this recipe alongside the basic pattern to place stitch patterning & create the roped neckline.
YARN AMOUNTS
Yarn amounts listed here are approximate and refer to average sizes only. If you have a long torso or arms, please consider choosing the yardage amount for one size larger than yours. If your yardage is close to the amount listed, we recommend purchasing an additional skein for safety.
Full bust size: 81 (91, 102, 112) 122, 132, 142 cm/32 (36, 40, 44) 48, 52, 56 inches
Fingering/Sock weight: 1060 (1220, 1380, 1520) 1680, 1860, 2000 m/1160 (1340, 1500, 1660) 1840, 2020, 2200 yds
DK/Sport weight: 980 (1140, 1280, 1420) 1560, 1720, 1860} m/1080 (1240, 1400, 1540) 1720, 1880, 2040} yds
Worsted weight: 840 (960, 1080, 1200) 1320, 1460, 1580} m/900 (1060, 1180, 1300) 1460, 1600, 1720 yds
eBook published in December 2015