patterns

>

Showy & Subtle Decrease Introduction eBook
Showy & Subtle Decrease Introduction eBook
by Laura Cunitz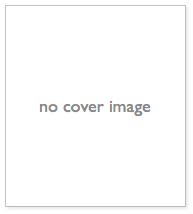 This publication is out of print
Showy & Subtle Decrease Introduction eBook
by Laura Cunitz
eBook
published in March 2014
Notes
Notes
All our designs here at Knitting Nuances are about introducing new knitting techniques. They're usually tweaks to knitting techniques you already use all the time.
As we introduce new patterns these techniques will be used in more complex ways, so we wanted to make sure you had a chance to try them out on simpler patterns first. This free e-book includes:
The Late Harvest Shawl: Features the Subtle Decrease and looks at how to create a better eyelet.
The Parallelity Scarf and Wrap Vest: Introduces the Showy Decrease which is the foundation for many of our patterns. The K2tog version used here is the simplest.
Manchester Scarf: Many of our patterns include multiple versions of Showy Decreases. This pattern adds the SSK Showy Decrease, a perfectly smooth symmetrical match to the K2tog and a double joining decrease.
More Information
Visit the web site for more information about each project, links to related blog posts with sample swatches, free tutorial downloads and more pictures that show you how they can be used.
We're really excited to share these with you. There's a lot more to come!
eBook published in March 2014