Northwest Wools
Local yarn shop (LYS)
3524 SW Troy Street
Portland, Oregon 97219
United States
503-244-5024
northwestwools.com

Find us on Facebook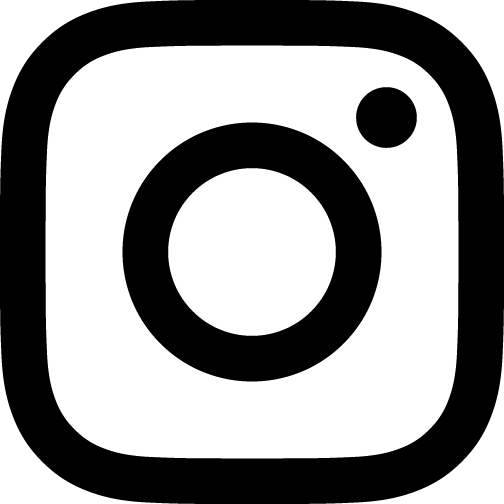 www.instagram.com/northwestwools

Ravelry patterns are available to purchase in this shop
Coronavirus pandemic: Information for customers
We are temporarily CLOSED to help keep everyone safe from the Corona Virus. During this time we are not able to do sales or classes of any kind. Everyone please stay safe and we look forward to seeing you all again before too long! We will open on a temporary basis from time to time, as announced on our FB and IG pages, to allow our Customers to restock on projects and tools.
Hours
Shop hours may be affected by Coronavirus. Please call ahead!
| | |
| --- | --- |
| Monday - Friday | 10:00 AM - 6:00 PM |
| Saturday | 10:00 AM - 5:00 PM |
| Sunday | 11:00 AM - 4:00 PM |
We are Portland's Oldest Yarn Shop, with one of the Yarn & Fiber largest inventories in the area. Our Knitting, Crochet, Spinning, Weaving and Felting Fibers have been designed for fiber artists in historic Multnomah Village for 30 years. We offer a wide array of knitting, weaving, crochet and spinning classes.
We have a large selection of Local yarns & fibers created by many Oregon Indie Artists including: Toots LeBlanc & Co., Teresa Ruch Designs, Knitted Wit, Kate Loomis, Art by Eve, Shaggy Bear Farms, Black Trillium Fibers, Alexandra's Crafts, Three Fates Yarns, Mosaic Moon, Woolgatherings, Dicentra Designs, Ashland Bay, and others. We sell spinning and felting fibers, including some that are from rare & unique breeds - plus yarns for dyeing.
We carry a very large selection of Commercial yarns from Madelinetosh, Habu Textiles, Shibui Knits, NORO, Malabrigo, Debbie Bliss, Rowan, Cascade, Knitting Fever & Euro Yarns, Blue Heron, The Alpaca Yarn Co., Brown Sheep, Berroco, Manos Del Uruguay, Classic Elite, Mountain Colors, Plymouth, Tahki Stacy Charles (TSC) and more wools, silks, bamboo, tencel, rayon, cotton, linen blends, mohair, alpaca, llama, yak, buffalo, camel, cashmere & angora.
We also carry a large selection of needles, accessories, buttons, patterns, books, magazines and gift items - all aimed at Fiber Artists needs. Equipment & Tools for Weaving, Spinning and Felting are either in stock or can be Special Ordered to met your exact requirements.
Located just a few miles south of downtown Portland, Oregon, the village offers shopping, restaurants, an art center, and plenty of free parking. We are also on the Tri-Met bus line so from downtown you can take bus #44 or #45 and it stops right in front of our store.
Brands
Brands that have been purchased at this shop.
Aah-Amazing Colors

last stashed Sep 2019

Adriafil

last stashed Mar 2020

Alexandra the Art of Yarn

last stashed Dec 2019

Araucania

last stashed Dec 2019

Berroco

last stashed Apr 2020

Black Trillium Fibre Studio

last stashed Jun 2020

Blue Sky Fibers

last stashed May 2020

Brown Sheep

last stashed May 2020

Cardiff Cashmere

Cascade Yarns ®

last stashed Sep 2020

Clara Yarn

last stashed Jul 2020

Classic Elite Yarns

Debbie Bliss

last stashed Sep 2019

Dicentra Designs

Elsebeth Lavold

last stashed Nov 2019

Habu Textiles

last stashed Mar 2020

Imperial Yarn

In The Deep Hue Sea

last stashed Mar 2020

Juniper Moon Farm

last stashed Mar 2020

Kelbourne Woolens

last stashed Mar 2020

Knitted Wit

last stashed Mar 2020

Lamb Good Fibers

last stashed Jul 2020

Lana Grossa

Lantern Moon

Lincatex

Malabrigo Yarn

last stashed Aug 2020

Manos del Uruguay

last stashed Apr 2020

Mirasol Yarn

last stashed Sep 2019

Mosaic Moon

last stashed Mar 2020

Noro

last stashed Sep 2020

PhunSpun

last stashed Sep 2019

Plymouth Yarn

last stashed Apr 2108

Queensland Collection

last stashed Nov 2019

Rowan

last stashed Sep 2020

Schachenmayr Regia

Schoppel-Wolle

last stashed Mar 2020

Shaggy Bear Farms

last stashed Mar 2020

Shibui Knits

last stashed Mar 2020

Stacy Charles Fine Yarns

Sublime Yarns

Tahki Yarns

last stashed Aug 2020

Teresa Ruch Designs

The Alpaca Yarn Co.

last stashed Mar 2020

The Farmer's Daughter Fibers

last stashed May 2020

Three Fates

last stashed Jun 2020

Toots LeBlanc & Co

Trendsetter Yarns

last stashed Mar 2020

Vrinda Yarn

Woolgatherings

madelinetosh

last stashed Aug 2020