Silke Terhorst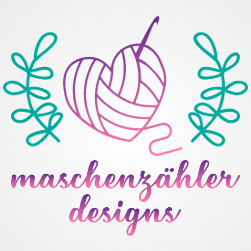 I'm a crochet designer and blogger from Germany. My speciality are shawls in various forms and sizes.
Put 5 or more of my patterns in your cart and get 10% off on your purchase! Code: 5ormore
---
DEUTSCHE VERSION
Ich bin eine Häkeldesignerin und Bloggerin aus Bielefeld/Deutschland. Meine Leidenschaft sind Tücher in den unterschiedlichsten Formen und Größen.
Meine eigenen Häkeldesigns – und mein Anspruch an diese – orientieren sich am Slogan "einfach (&) besonders". Das bedeutet: Meine Designs sollen etwas besonderes sein, sich angenehm aus der Masse der Anleitungen abheben, Wiedererkennungswert haben und in sich harmonisch wirken. Meine Designs sollen aber auch einfach sein. Nicht im Sinne von schlicht, sondern im Sinne von einfach zu häkeln. Ich versuche, so weit es geht auf komplizierte oder umständlich zu arbeitende Maschen zu verzichten. Komplexe Zählmuster, die große Konzentration erfordern, sind mir ein Graus. Mein Ziel ist es, mit möglichst einfachen Mitteln besondere Tücher zu fertigen – und natürlich euch das Nacharbeiten zu ermöglichen. Meine Designs sind also einfach (&) besonders.
Kaufe gleichzeitig 5 oder mehr meiner Anleitungen über den Einkaufswagen und erhalte 10% Rabatt! Code: 5ormore
original designs