Jennifer Pace, Pipp's Purses
Mom of 3 really sweet kids.
I am fearless when it comes to trying any sort of creative project.
I knit CONSTANTLY….love stripes. The more colors the happier I am.
I dream of getting a book offer.
I also do a little interior decorating in my area. My specialty is taking items from the owner's home and reworking them with custom slipcovers, fresh paint, a new spot in the home, etc. I really enjoy modifying objects to fit my needs.
I love the craft of ceramics, especially hand building vessels…
I sew….
I bead…
Basically, if my hands are not busy, I get a little restless.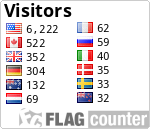 original designs