&copy Susan Ashcroft
&copy Tankbiene
&copy bollegijs
by
Leichsi

Flickr
&copy GringaTurista
&copy eike-os
&copy strickbibs
&copy bollegijs
&copy eike-os
&copy RetiredInspired
&copy ninamik
&copy landkind
&copy mardog6
&copy SpinningLizzy
&copy kater783
&copy Dimiqueen
&copy landkind
&copy RetiredInspired
&copy knittingjinny
&copy emteedee
&copy fiberjean
&copy redrasta
&copy redrasta
&copy emteedee
&copy ainewillow
&copy redrasta
&copy Uli58
&copy claudiapetra
&copy emteedee
&copy Sockenfan
&copy dovemountain
&copy Angelika19
&copy Tigerente
&copy Muriellemu
&copy topsheep
&copy oferta
&copy KnittinBride
&copy sophjacksam
&copy Angelika19
&copy MissPickeytoes
&copy historyprof
&copy lilo1966
&copy wollkaetzchen
&copy JasmineRose
&copy ha3k3lblume
&copy VoOogl
&copy Angelika19
&copy miriamspooner
&copy Angelika19
&copy K-Kristiina
&copy woolpertinger
&copy jancacha
&copy Angelika19
&copy MissPickeytoes
&copy Offdroddler
&copy Biggi61
&copy Ritastrickt
&copy SueBeeMitch
&copy mirih
&copy Valerie695
&copy MakeOne
&copy Pastorale
&copy babsyt
&copy swanlake7
&copy catsilk
&copy Oshelle
&copy Sockenfan
&copy misssophies
&copy grisou55
&copy Verdandii
&copy HeleenK
&copy Angelika19
&copy nodln
&copy Maschentraeume
&copy keje
&copy Drachenherz
&copy Tigerente
&copy topsheep
&copy Rooie
&copy Angelika19
&copy misssophies
&copy Rrroxanne
&copy Skyhooked
&copy jancacha
&copy engel
&copy Mouna
&copy vhglass
&copy snowbaby312
&copy nordlicht
&copy amsy18
&copy Sallyyoun
&copy snowbaby312
&copy knittinghun
&copy Rotschopftina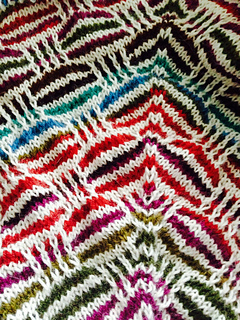 &copy misssophies
&copy topsheep
&copy sarcazm
&copy Adzriel
&copy xstitch
&copy CountessAblaze
&copy stitchnerd
&copy miriamspooner
&copy Skyhooked
&copy Sallyyoun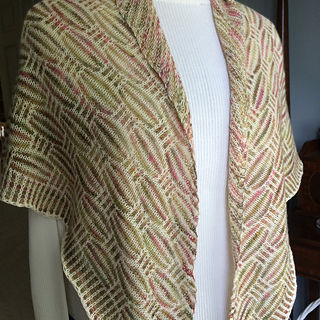 &copy CPAknit
&copy cascon10
&copy CPAknit
&copy Bubbles-McGee
&copy miriamspooner
&copy steffh82
&copy Scullybunbun
&copy HeleenK
&copy HeleenK
&copy xstitch
&copy Scullybunbun
&copy stitchnerd
&copy stitchnerd
&copy cascon10
&copy stitchnerd
&copy stitchnerd
New Caesar - Shawl
This pattern is available
for
€3.00 EUR

buy it now
This pattern can be purchased individually or as part of the New Caesars collection (2 patterns for 4 euros). Please decide before purchasing as I am afraid refunds cannot be issued for one pattern against the price of the collection.
Mosaic knitting makes this easier than it looks - you basically just knit stripes and slip stiches - could be made by an advanced beginner.
The pattern is modular so you can adjust it to suit your taste or the amount of yarn you have available.
You'll need at least 250m/275 yds of CC (can be variegated, long-striping, gradient, solid or semi-solid) and a little more of the MC (solid or semi-solid) in fingering/sport/DK or worsted weight.
Quotes from the testers:
- For those new to knitting and still intimidated by charts, this pattern and chart are very intuitive. I had never done Mosaic, used a chart or done a garter tab previously.
…the rows have got quicker to do the bigger it's got, it's really simple knitting and very easy to get into a rhythm 'knitting/purling & slipping'
- A fabulous pattern - far simpler to knit than you would imagine from looking at the finished shawl. Easy to memorise after the first few repeats, and addictive to knit.
- I LOVE this!! Gorgeous graphic design, easier to knit than it looks, wonderfully written pattern with eye-popping results!
Many thanks to the testers for their stunning knits, helpful comments and fabulous photos:
scullybunbun
heleenk
miriamspooner
cascon10
knitgrl
steffh82
eharris11
sohpjacksam
Page created: May 16, 2014

visits in the last 24 hours

visitors right now