Carolyn Lisle
You can follow me on Instagram @peridragon_designs and Mastodon @peridragon@artisan.chat, and make sure to subscribe to my newsletter for sneak peeks and exclusive discounts!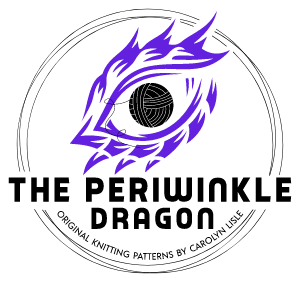 I love to come up with new ideas about knitting, but "easier than they look" is usually my goal! Regardless of the level of difficulty, I make sure my patterns are always clearly written and full of helpful resources.
As a dedicated science nerd, my designs are often inspired by natural phenomena and the diversity of life on Earth.
Pattern support is available by email with a 24-48 hour response time. If you are interested in test knitting, please fill out this form for an invite to my Slack workspace!
A selection of my patterns have been prepared specifically for compatibility with the knitCompanion app! Check them out: